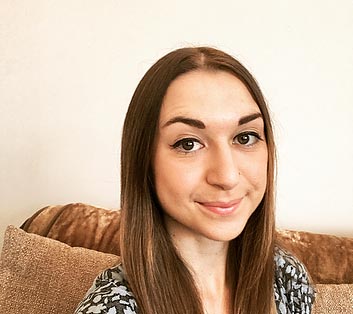 Hello, my name is Sarah and welcome to my counselling website. You may feel apprehensive about starting therapy, but it can help you to understand life's problems, feel more able to cope and positively move on with your life.
I am a trained integrative therapist, which means I incorporate different styles of therapy into my practice. These therapeutic styles include Psychodynamic, Person-Centred, Cognitive Behavioural Therapy (CBT) and some creative therapies. We are all different and my approach respects that. There is more information about each style of therapy on my "Types of Therapies" page.
I support clients with a wide range of concerns, but I have worked mainly with issues such as anxiety, depression, bereavement, personal relationships, abuse and trauma. Please see my "About Me" page for more information about my experience and work with these particular concerns.
People often ask how many sessions they will need. The duration of counselling depends on the issues you are bringing to the sessions. Some people need a few sessions to help them with a specific presenting issue, others much longer if they are making sense of past experiences. Each person's counselling journey is different and that is ok! I regularly review the work with clients so that they can monitor their progress in relation to their original goals of coming to therapy.
So how can you be sure that I am the right counsellor for you? That is something only you can decide, but I am happy to have a chat on the phone to discuss your situation and any concerns you may have about coming to counselling. I also respond to any questions you may have via email. You may then like to have an introductory session, which is a chance for us to meet in person and discuss your reasons for coming to therapy in more detail. We can then decide if I am the right counsellor for you. This meeting does not commit you to further sessions.
If you wish to find out more or book an introductory session then please contact me on the number below or use the Contact Form. Please check your junk/spam folders for a response from me if you send an enquiry email!
Phone – 07730 461539
---